New update of Rampage Knights has been released on Steam. The update brings new boss to the game – Legion. Hope you like it!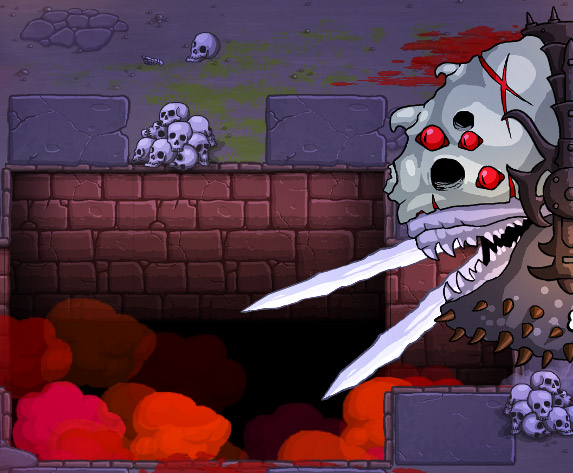 List of the changes:
The last mid-game boss Legion has been added. (We set the chance to meet Legion to 100% in this upate for testing.)
Bosses have larger health bars.
Enemies spawned by Slime Head boss do only melee attacks (they do not throw daggers).
Fixed crash when Bean of Unnatural Growth tried to spawn its effect on a hero who is a ghost.
The engine now uses different system for measuring time on Windows. Hopefully this may help some people experiencing lags in single- or multi-player. The game should also work better on systems with 120Hz monitors.
Vertical synchronization (Vsync) can now be enabled/disabled from Video Settings.