Version 1.2 of Rampage Knights on Steam is out!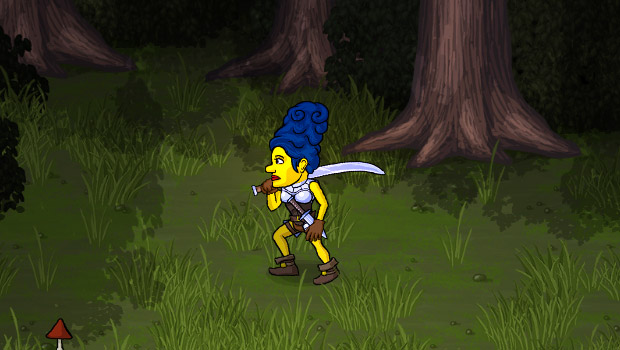 Gameplay changes and fixes:
New faces for female hero. Hat skins hide female hair correctly.
Hero's jump is a little bit longer.
Battlemage has correct spell damage bonus on start.
Arcane ball is twice stronger, but recharges slower.
Ice wizards don't attack so frequently and they don't start attacking when their target is already frozen.
Giants and large enemies reacts to banana peels.
Lying enemies with shield can be stomped and assassinated.
Assassin always use stomp to kill torso enemies instead of using assassination.
Enemies hit by Sparkling Orb play hit animations.
Lightning Rod and Sparkling Orb don't break shields but enemies cannot block the damage.
Fixed bug where players with giant's strength could not hit enemies with Sparkling Orb.
On casual difficulty full health is restored at the beginning of each level.
Fixed bug where Teleporter Stone nad Battlemage's teleport could put the player outside of room.
Hit counter increases even if you hit enemies with 0 dmg by Ethereal sword.
Crank curse heals players even if an enemy is hit with 0 dmg by Ethereal sword, as long as the hit is not blocked by shield.
Curse Tainted Blood reduces vitality by 25% instead of 50%.
Crank curse cannot be automatically obtained at the beginning of the levels on insane difficulty.
Barriers spawned by the final boss can be destroyed by projectiles.
Removed "floatiness" of the player's flying controls in the final boss fight.
Ground flame traps are not counted as spikes (but they still can be destroyed by iron boots). They don't do damage until flames are visible.
Player on flying carpet doesn't take damage from spikes.
Player with iron boots on flying carpet won't destroy spikes.
Pirate's parrot doesn't talk so often.
Mighty foot marker is not covered by flying carpet.
"Sep", the poisoneous green haired demon, is now immune to poison.
Giant Knight's shield breaks down properly.
No more than 5 decorations can be animated at once from curse animate.
Fixed missing animations of some decorations animated by curse animate.
Fixed crash when Scroll of Transmogrification was used on some weapons.
Training skeletons in camp do not count towards the Gooooooal! and Breaking Through achievements.
Fixed bug where giants could be knocked-out when attacked with uppercut while frozen. Now wobble is triggered instead.
Fixed bug where teleporting to spikes didn't do damage to the player for one second.
Crates can be hit by projectiles.
Fixed wizards playing death sound twice.
Sound for roll and double jump whizzing is quieter.
Fixed some typos in achievements and parrot texts.
Fixed bug where closing ingame menu with vsync disabled could make the pirate drink his rum.
Networking and technical changes and fixes:
Implemented online co-op save. If the host quits the game in progress, the game is saved and you can continue the game later the same way as in single-player and local co-op games. If the hosting player is ghost, make sure the client connects quickly, otherwise game over will be triggered.
Fixed some networking bugs/crashes when the client reconnects quickly to the host or when synchronization of the client with the host failed.
Fixed networking bug where the host could get frozen when the client was not disconnected properly.
Added option to disable controller support in the game for people who use external utilities for mapping controller buttons to keyboard keys.
Improved performance by preventing too many overlapping blood stains on ground.
Updated to newer version of sound library the game uses.