ABOUT
Crystal Cave is an

action puzzle game

with quest for long-lost treasures buried in pitch black caves, pyramids and temples of ancient civilizations.



CRYSTAL CAVE IS COMING TO STEAM SOON! PLEASE WAIT!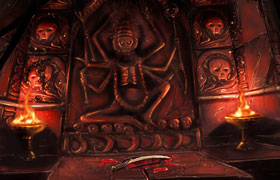 FEATURES
Explore lost tombs and ancient dungeons
Lots of logic riddles
Train your brain!
Over 170 levels in Crystal Cave Classic!
100 new original levels in Crystal Cave: Lost Treasures!
Use teleports, boulders and other types of rocks to solve levels
Four graphic scenarios
Listen to original music
Create your own levels using our simple editor



VIDEO HELP
Here you have video walkthroughs of levels. Click on the number of a level you want to see solved.

First steps:
01
02
03
04
05
06
07
08
09
10
11
12
13
14
15
16
17
18
19
20
21
22
23
24
Egypt:
01
02
03
04
05
06
07
08
09
10
11
12
13
14
15
16
18
19
20
21
22
23
24
25
26
27
Japan:
01
02
03
04
05
06
07
08
09
10
11
12
13
14
15
16
17
18
19
20
21
Japan 2:
01
02
03
04
05
06
07
08
09
10
11
12
13
14
15
16
17
18
19
20
21
22
23
24
25
26
27
28
29
30
31
32
Aztecs:
01
02
03
04
05
06
07
08
09
10
11
12
13
14
15
16
17
18
19
20
21
22
23
24
25
26
27
28
29
30
31
32
India:
01
02
03
04
05
06
07
08
09
10
11
12
13
14
15
16
17
18
19
20
21
22
23
25
26
27
Aztecs Empire:
13
14
23
24
Kali's Wrath:
01
07
10
14
15
21
22
23
25
Lost Tombs:
06
11
16
17
18
19
20
21
22
23
24
25