ABOUT

Rampage Knights is a cooperative beat 'em up game mixed up with randomized dungeon crawling and exploration, which you can play alone or with a friend online.

You play as a hero trapped by a spell in a magical forest. All paths lead to a nearby ruined castle, where the source of the black magic covering the land is dwelling. Gear up with awesome and ridiculous weapons and spells as you descent into the deep labirynth to face its sinister master and break the curse.

DOWNLOAD

Tech demo:






This game is under development now. We plan to release it this fall or in the beginning of 2015.







Brave heroes get lost in the forest...
Our brave heroes are heading home from their latest adventure, heavy with treasure.
They get lost in the forest, so they decide to pitch camp and sleep for the night.
Suddenly, in the middle of the night, an ominous face raises from the fire.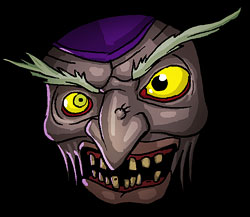 An evil hideous warlock decides to take the treasure for himself.
The warriors are furious. they draw the weapons and ready themselves to defend against the fiend.
But the warlock's magic is too powerful! He destoys their weapons and overpowers our heroes.
But they can't let our story end like this.
It's time to get up and fight! It's time to get their loot back and taste sweet revenge!
It's time to start the
RAMPAGE
!

You wake up in a camp of travelers who found you in the forest...





Game features
Melee combat inspired by games like Golden Axe.
Randomly generated environment.
Gameplay is split into short (up to 60 minutes) separate runs.
Your hero evolves with new abilities and visually changes along the way.
The game contains lost of spells, weapons and other items with game changing properties.
There is a long term progression system where you can level up different classes of your hero and unlock new things in the game.