Hey, everybody! Today we have some hot news from Rake in Grass about Rampage Knights. Here you can learn what's coming up in the next few weeks and months.
First of all, we finally decided to man up and set a release date for the game. Hooray! Rampage Knights will be released on Friday, September 4th. It'll be a bit of a hustle for us to hit this date, but it's perfectly doable. And we really need to avoid upcoming onslaught of new releases during the fall and near the end of the year which could completely bury us. (It probably still will, but you can help us fight it, if you write a review on Steam or make a video, screenshot or just let your friends know about the game
).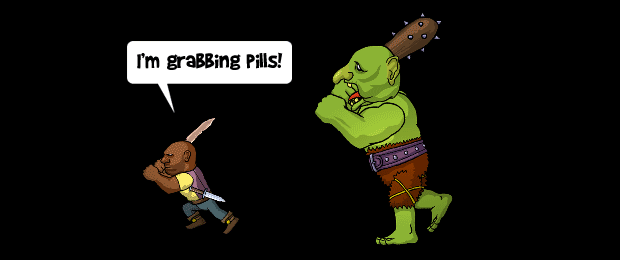 The price, future updates, DLCs, bundles and sales
The price on the release will probably go up to $13 or $15. For the first week after the release we will have a discount that will keep the price near the Early Access level. So hesitant buyers may wait for after-release reactions and still get the game for roughly the Early Access price.
We plan to have at least one major update before the end of this year to expand the content of the game. We will add new features, special rooms, items, enemies, maybe bosses. Any gameplay altering update will be free.
We may add some cosmetic DLC with new hats and faces in future and release it for some small price (anything below $5). It will have no impact on gameplay and it's going to be purely optional thing for those of you, who exceptionally enjoy the game and want to support Rake in Grass some more for it.
We will participate in Steam sales, especially the Xmas sale. It would be crazy not to. But expect only reasonable discounts this year. We don't want people who buy outside the sales feel punished for their decision.
We don't plan to include Rampage Knights in any bundles for at least 6 months after the release (probably even more). Rest assured that if you buy the game now it won't appear the next month in some bundle available for fraction of the price.
That's it for now.
I hope this answered some of your questions about the game and it's upcoming release. In next updates I'll go in detail about what's missing in the game right now and what will be most likely implemented before we finish it.