ABOUT
An evil mastermind and his crazy pirate army emerge from the darkness and threaten to destroy the whole universe! You are the only one standing between them and the total annihilation.

Go for a ride with this insane

side scrolling space shooter

with more than 40 levels, dozen of awesome spaceships to choose from, and more than 70 over the top weapons to equip in the war against the lunatic evil overlord!



VIDEO & SCREENSHOTS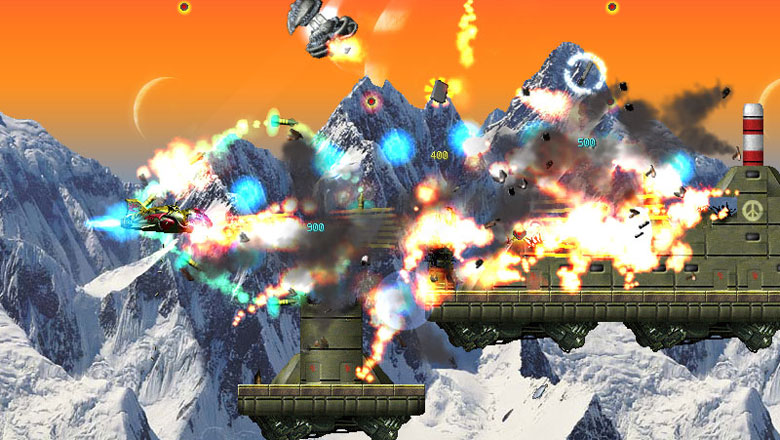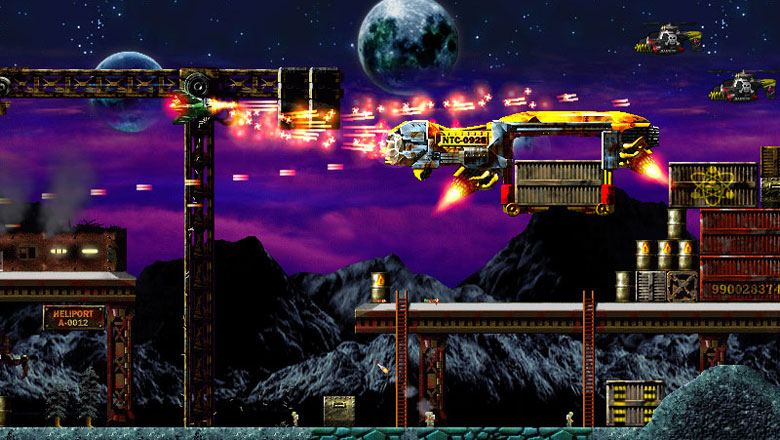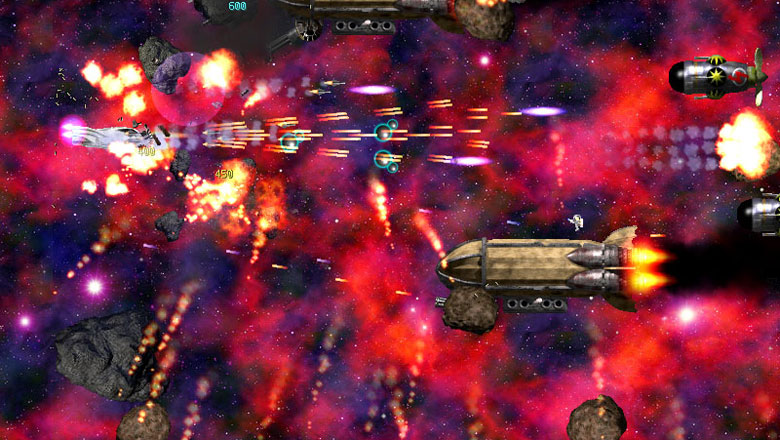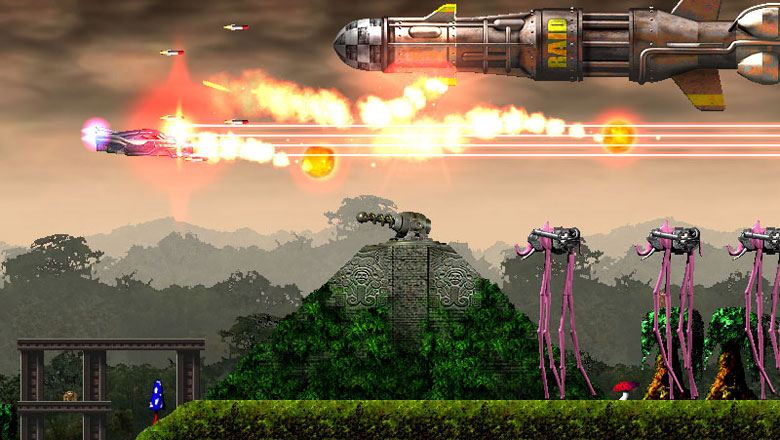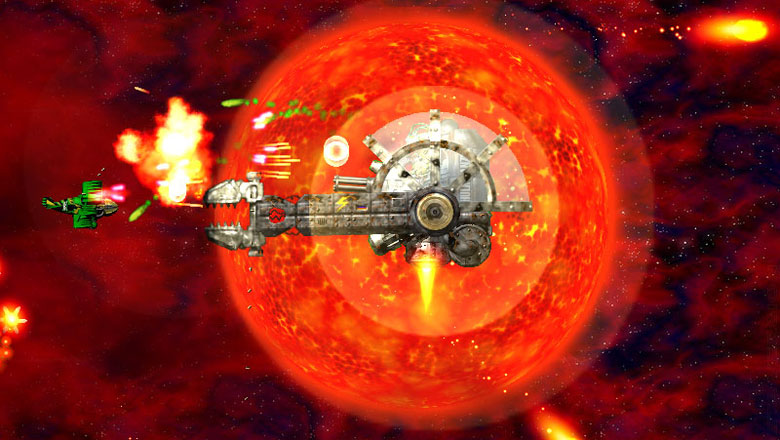 FEATURES
43 levels full of destructible buildings, bridges, trees and other constructions.
Loads of environments - deeps space, lava planet, underwater levels, jungle, etc.
More than 270 types of enemies + 16 bosses.
70 different weapons! 12 highly customizable spaceships!
Over one hour of a hard rocking soundtrack from your favorite swedish band!